Sons of Anarchy had an elite called the 'First Nine'. The founders of the fictional motorcycle club, gods of their self-created macho universe. Slowly decimated during the 7 seasons, with only Lenny surviving in jail.
This type of last man standing can almost be transferred to my social media activities. Fading away until only a distant memory prevails…

Instagram users usually present their 'top nine' by the end of the year and so did I in the last years, too.
This year, however, things are a bit different as I had only 34 pictures in my instagram-collection. It doesn't take a clever app to figure out, which pictures got the most likes.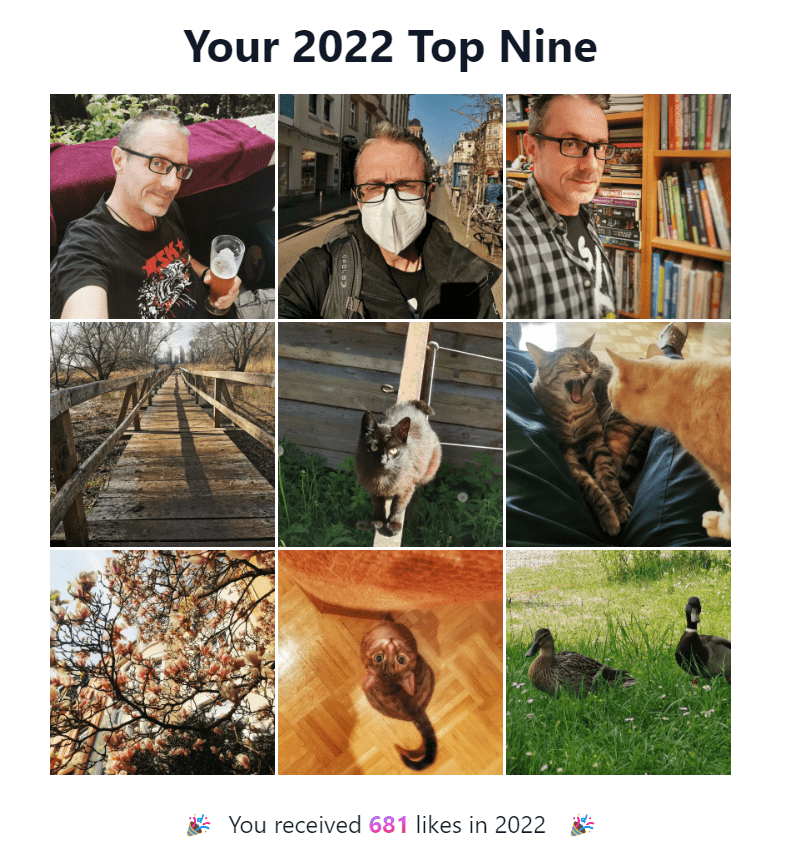 And there is a trend behind that – I use instagram, facebook and twitter much less than in previous years.
Things I want to say are better off in my blog, so are pictures.
Adds a certain kind of 'personal' feature.
Since I will post more on mastodon and the whole of the fediverse, I recommend to check this blog more often or follow it on mastodon (@donsparta).
---
Headerbild von 👀 Mabel Amber, who will one day auf Pixabay