Somehow I lack passion for writing again at the moment.
There are so many interesting things happening in my life and 2019 is going to be a concert year that will have 2017 pale in comparison.
So this will be my starting point – covering the shows I have attended in the first quarter 2019. I will begin with the best pictures from the shows and add text later. Please come back to see more until the final update will see this sentence removed :-D
The band year started in January with Flogging Molly (and Buster Shuffle, best support act ever), went on with Mono & Nikitaman and Adam Angst. March brought us Nathan Gray (wow!) then ZSK.
And Trollfest, Turisas, Korpiklaani in yet another scandinavian Folk Metal frenzy, before Subway to Sally concluded the first three months.

Flogging Molly @ Schlachthof Wiesbaden (Support: Buster Shuffle) | 20.1.19

After I missed Flogging Molly together with the Dropkick Murphys in 2018 (Tickets were bought and paid for, but I was in no condition to attend any event with a larger crowd than 3 at that time…)
I was hoping to make good on that a.s.a.p and already in January we got the chance.
Buster Shuffle was a wonderful support and I would like to see them again some time as they are very good entertainment :-)
FM were as expected, the whole show packed with energy and the wonderful crowd at Schlachthof made the whole event a perfect evening.
---
Mono & Nikitaman @ Schlachthof Wiesbaden, Kesselhaus | 14.02.19

M&N are always fun and we had a wonderful time at the Kesselhaus (in my opinion just a tiny bit too small for the band). Nevertheless we got ourselves some nice spots for the photographs. We met Kai and Lea again, which was a very nice coincidence.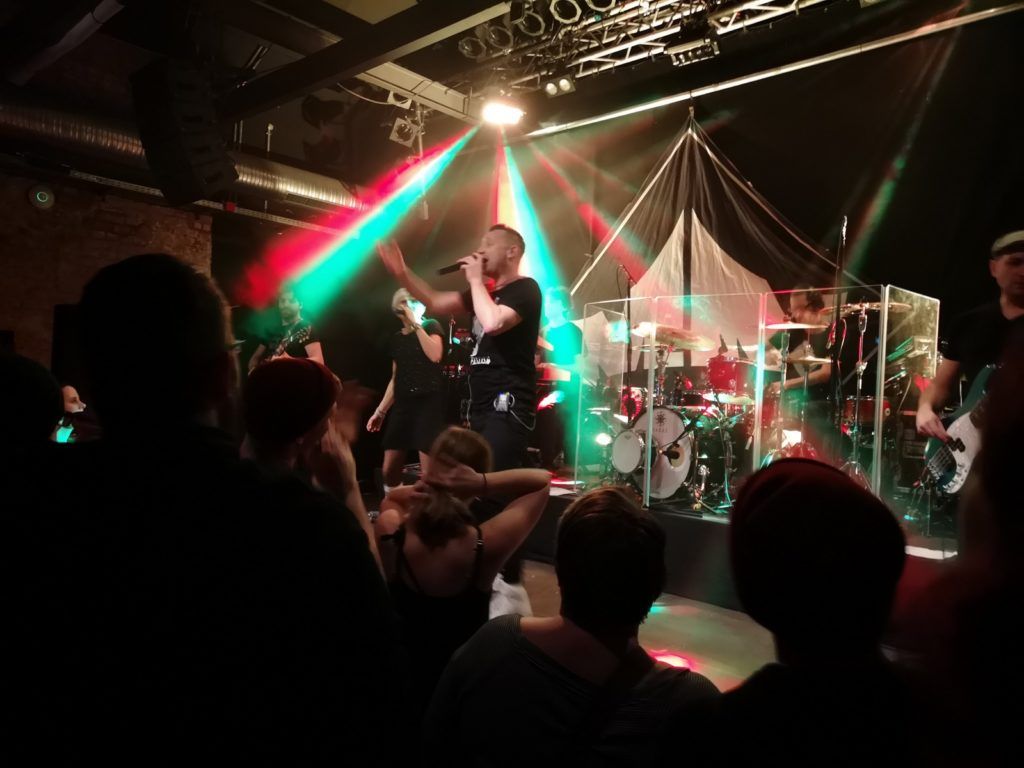 ---
Adam Angst @ Das BETT Frankfurt (Support: Kochkraft durch KMA) | 24.02.19

Just after the holiday, it was time for my third show of Adam Angst and again they delivered excellently. Though the new album is definitely weaker than the first one, the songs have a different punch when played live. It was good to see Kai and Lea yet again, only our position at the side/edge of the stage was not optimal. And the asshole sneaking up to Jenny, who I had to more or less forcefully remove, was a bit of a downer.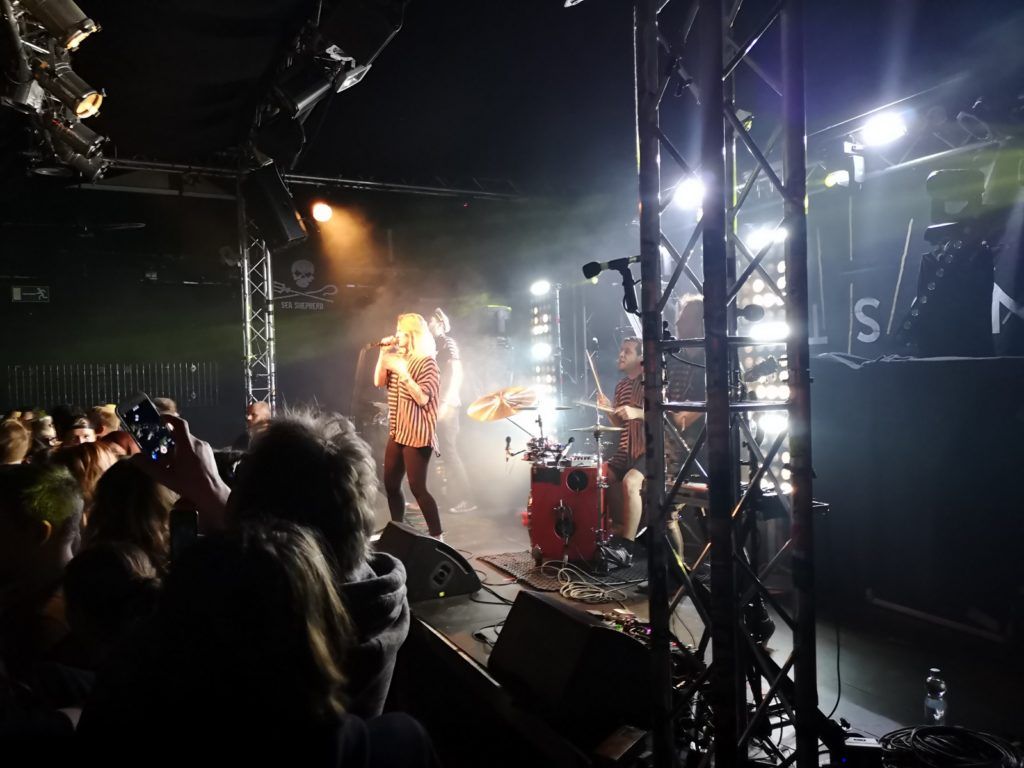 ---
Nathan Gray @ Schlachthof Wiesbaden (Support: Norbert Buchmacher) | 04.03.19

Off to new grounds. I didn't know Nathan Gray until Spotify put one of the songs of 'Feral Hymns' in my discovery list. And I really dig him.
Norbert Buchmacher upfront was a bit of a weird start and absolutely not my cup of tea, but Nathan definitely is. Interestingly, Ben Christo on guitar is also the guitar player of Sisters of Mercy.
We enjoyed the concert very much, though being seated in the Schlachhof main hall was kind of a weird experience.
And a bit cold, too. Next time we will bring blankets.
After the show, I had the chance to meet Nathan for a hug and a photograph. He definitely is one of the kindest and nicest persons I ever met.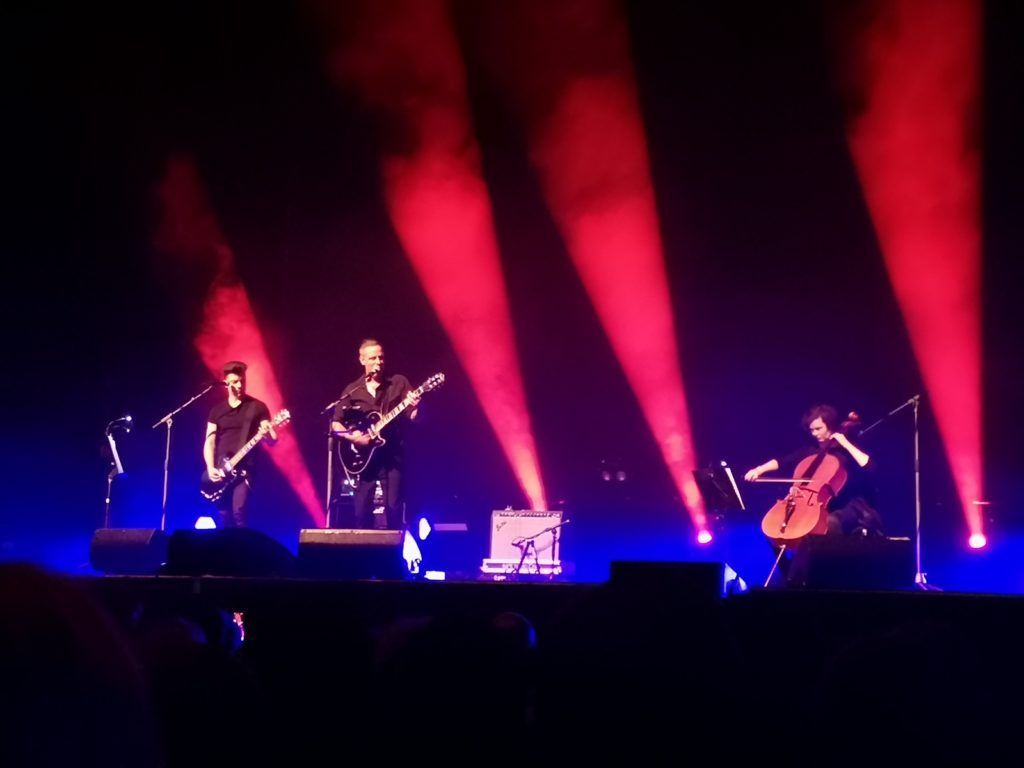 ---
ZSK @ Batschkapp Frankfurt | 07.03.19
---
Trollfest – Turisas – Korpiklaani (WAYFARERS & WARRIORS TOUR 2019) @ MS Connexion Complex, Mannheim | 23.03.19
---
Subway to Sally @ Batschkapp Frankfurt (Support: Major Voice) | 28.03.19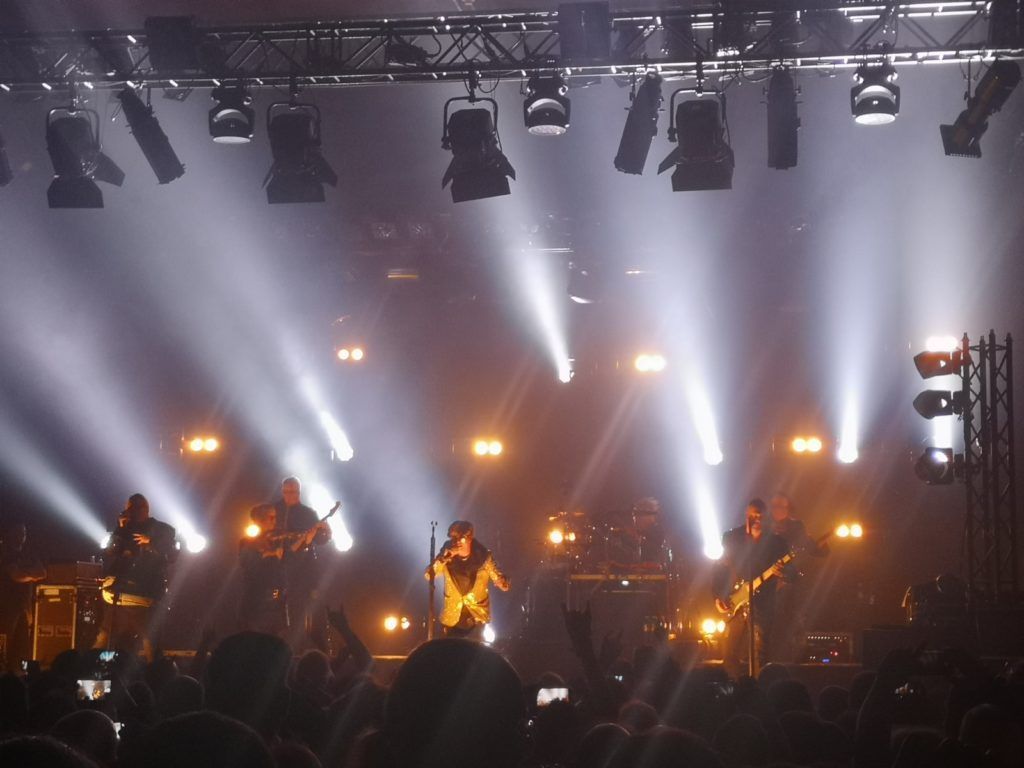 ---