So they are already lifting some of the restrictions today as Germany seems to have arrived at a reproduction count of 1.
As many have pointed out, we could have arrived at 0,2 or 0,3 within a few weeks and lift ALL of the restrictions then – instead of living with most of the measures still in place for maybe two years. (source)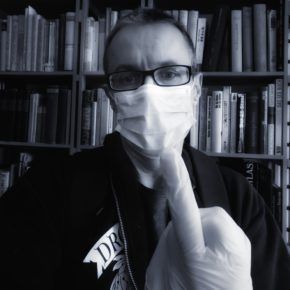 I can't even tell you, how stupid I think this is. Short-sighted, endangering millions but hey, the economy…
… does not work with coffins blocking the roads. Just saying.

"Don't be a naysayer, Peter."

Sure thing. I won't change a bit and stay indoors and away from people.
We will talk about the development in afew weeks, shall we?

CU then.

Stay sane, safe, healthy, kind and indoors.